We've stocked our "pantry" with a variety of local and sustainably produced foods, many direct from the farms and farmers themselves. From our own farm here in Saranac, Woven Meadows, we have pasture-raised and organic fed chicken, turkey, and pork, as well as grass-fed beef. Other Saranac items include wood-boiled maple syrup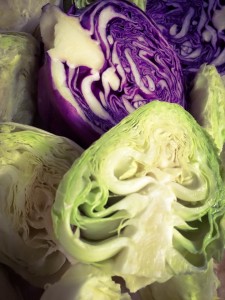 from Jim Mazzotte, microgreens from Oregano Flats, and (seasonally) produce and beef from North Branch Farm. Other area farms include (or have included) cheese and yogurt from North Country Creamery, produce and eggs from Rehoboth Homestead, vegetables from Chateaugay Homegrown Market, and potatoes from Deer Meadow Farm.
There's also a selection of bulk spices and teas (all organic, and many fair-trade), where you can fill a bag or your owncontainer with just the right amount to fit your needs. We also sell by-the-pound a selection of organic flours (from Champlain Valley Milling or Farmer Ground Flour, both NY millers), oats, sugar, coffee, and a few other baking items.
Other foods from the store include NYS honey, jams and mustards from Willsboro-based Boquet River Jelly Mill, organic NY produce from the Ithaca-region (and some organic produce from farther afield when local supplies are limited), lacto-fermented pickles and 'kraut from MA based Real Pickles, Kombucha from VT brewers Aqua Vitae, and hand-spun yarn from Brown Dog Fiber Arts in Chazy. And of course, all these are joined by our homemade breads, pastries, granola, popcorn, and more, from the kitchen.